August 25/26/27: White Water Rafting or Bicycling @ Lehigh Gorge, Jim Thorpe
Whitewater Rafting on the Lehigh River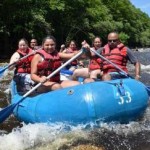 Join the club for a whitewater rafting trip down the Lehigh River on Saturday, August 26.  This is a dam release weekend with class II & III rapids.  The trip takes about 5 hours, the cost is $75 and includes a bagged lunch on the river.  I have reserved 15 seats on the trip.
Please send your $75 per person to reserve your spot for the trip down the river.  Please send your check made to Lebanon Ski Club, and a trip form to:  Ken Beam,  1225 Thompson Ave Annville PA 17003
If rafting is not your thing, the Lehigh River Gorge Bike Trail (http://delawareandlehigh.org/map/) is a short distance away from the Inn where the club will be staying.  They also have bike rentals close by.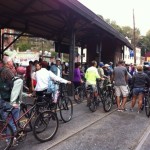 Or for a special treat, grab your bike and load it on the train for a one hour trip up river, whence you ride the 25 miles back to Jim Thorpe. Get bike train tickets here
We have 10 rooms blocked off at the Inn at Jim Thorpe starting Friday 8/25.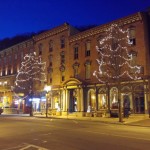 https://innjt.com.  You will need to make your own room reservations. There is plenty to do in Jim Thorpe.
Contact Ken Beam by email : beam@us.ibm.com or call cell 717.215.5024