ANNOUNCING OUR POPULAR KICK OFF TO THE SKI SEASON…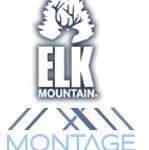 ELK/MONTAGE Weekender
 Friday, January 2nd and Saturday January 3rd, 2015
Friday, Jan. 2:  Meet at Wendy's in Lickdale at 7:00 a.m. to car pool, or meet us at the ticket window at Elk around 10:00.
After skiing we will head to the Hampton Inn.    22 Montage Mountain Rd, Scranton, PA 18507 (570) 342-7002
Optional dinner recommendation (on your own) to be determined.
Saturday, Jan 3: Ski Montage.  Slopes open at 9 a.m.  Head home at your pleasure. 
Price – only $150.00 per person  / double occupancy
F

OR DAY TRIP ONLY LIFT TICKETS:
Elk:  $39 for Adult & Child
Montage:  $46 Adult, $38 Under 18
Your trip leader, Elaine Ludwig.  717-865-3757 or 717-507-4751(cell) or eludadvo@comcast.net
Send check made payable to Lebanon Ski Club,
to Elaine Ludwig, 126 S Center St  Box 233 Fredericksburg PA 17026
 Elk Mt  – Vermont Skiing in PA   
344 Elk Mountain Rd, Union Dale, PA 18470  (570-679-4400)
Something for everyone at Montage Mountain.  
1000 Montage Mountain Road, Scranton PA 18705  (570-969-7669)